Dear Students,
Please be informed that until 28th July 2023, the personal help desk of the Registry Office will be open from Monday, Wednesday, and Thursday from 9:00-11:30.
In accordance with the on-call summer schedule, personal assistance services will be closed from 31st July to 18th August 2023 and we will only be available by phone or email. Between 7th August and 18th August, we will be available by our main telephone and email contact points:
E-mail: registrarsofficeupfeit@mik.pte.hu
Telephone: +36 72 503 650/ 23667 extension or 23653 extension
From 21st August 2023, the Registry Office will continue to welcome students in person in the regular office hours.
We wish you a pleasant summer break,
Yours sincerely:
Registry Office
Registry Office for international students: office B025
You can contact regarding study related questions.
Email address of PTE MIK Registry Office registrarsofficeupfeit@mik.pte.hu
Officers:
Ms. ZIMMERMANN Katalin
Ms. VÁNDORI Márta
Ms. KOVÁCS Ildikó
Opening hours of the Registry Office (B-025)
Monday: 9:00-11:30
Wednesday: 9:00-11:30
Thursday: 9:00-11:30
Student card administration:
information about student card application, collect produced student card and validation sticker
NEW! STUDENT CARD | University of Pécs (pte.hu)
Window No.6 next to Registry Office
Opening hours:
Monday,Tuesday,Wednesday: 8.30-11.30
Thursday: 8.30-11.30, 13.00-15.00
Friday: 8.30-12.00
If you have any question regarding student card, please email Ms. Ildikó Kovács. Email address: kovacs.ildiko@mik.pte.hu
---
Management Board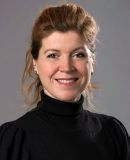 Annamária Kukai Managing expert Interim Administrative Assistant - Team Leader
Office Hours:
Monday, Wednesday: 13:00-15:30
Tuesday, Thursday, Friday: 9:00-11:30
Employees